Owlbear Rodeo 2.0 Launch Patch
In this launch patch for Owlbear Rodeo 2.0 we have asset export, image flipping, ruler improvements and more.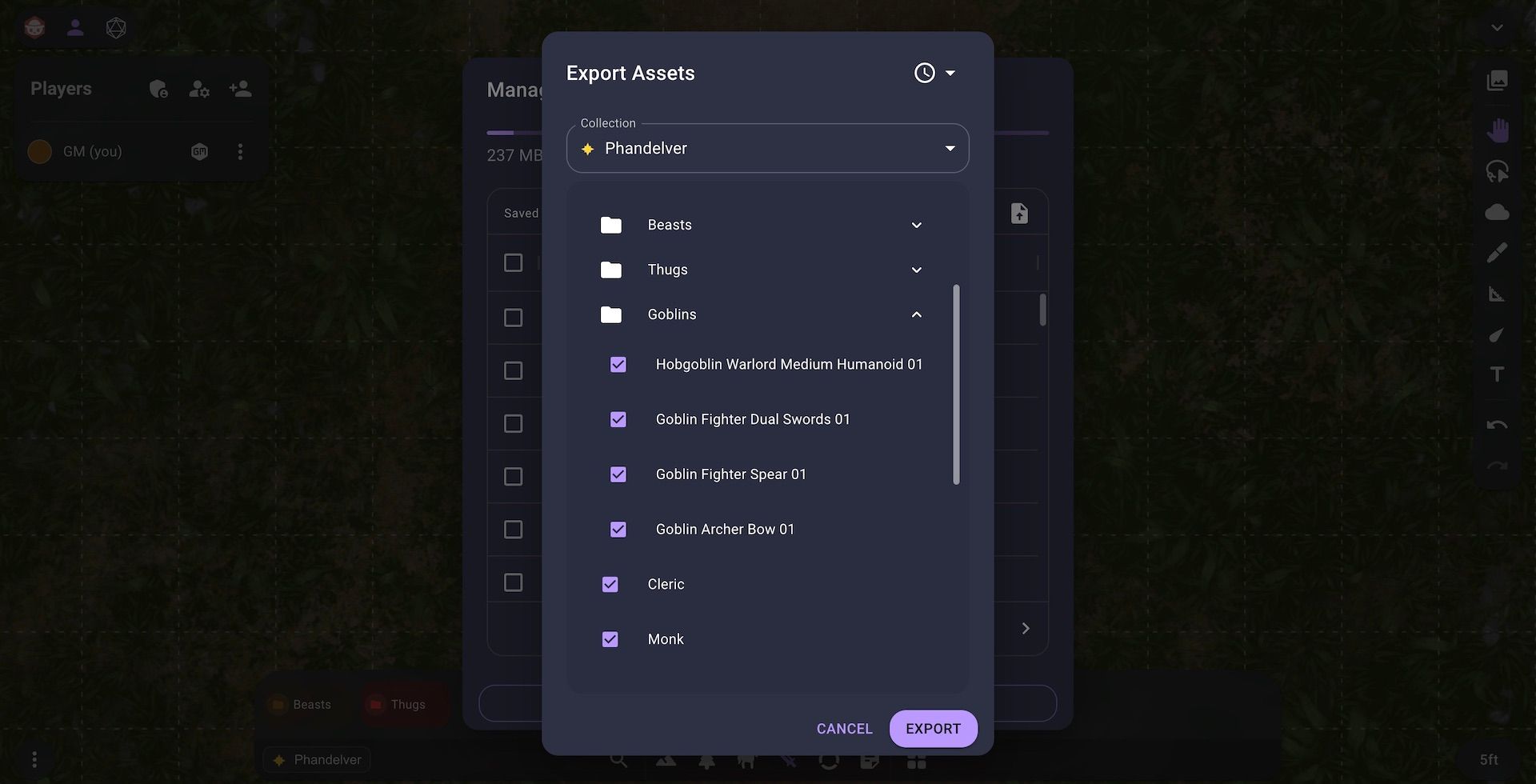 Asset Export
You can now export scenes and images from the Manage Storage dialog. Exported assets will be in the `.ob2` format and can then be shared with others or re-imported at a later date.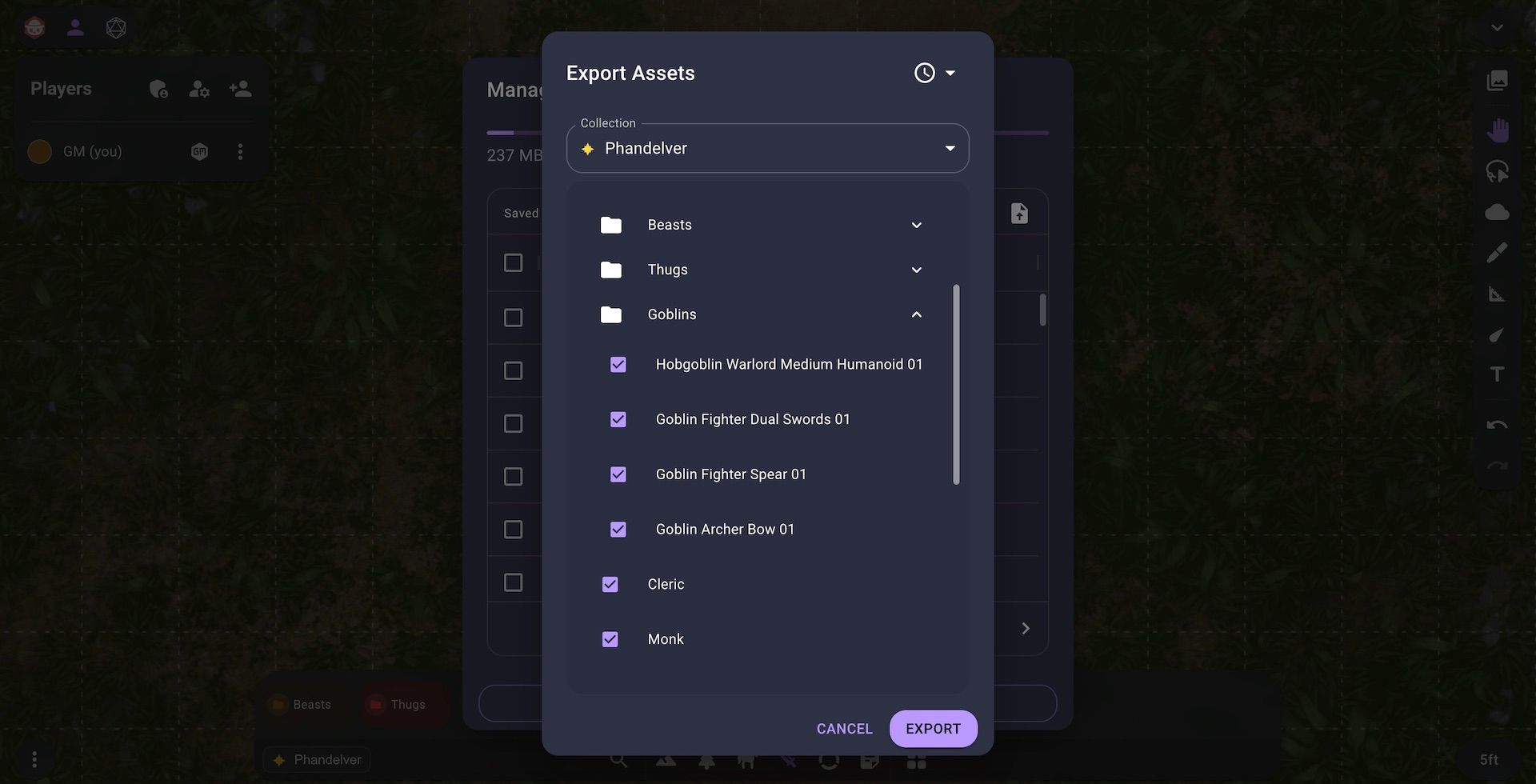 Alongside this assets can now be duplicated. We see this being great for those who want to prepare a scene once and then run that same encounter with two different groups. To duplicate an asset you can select in either the Scene or Image dialog and use the menu in the bottom right.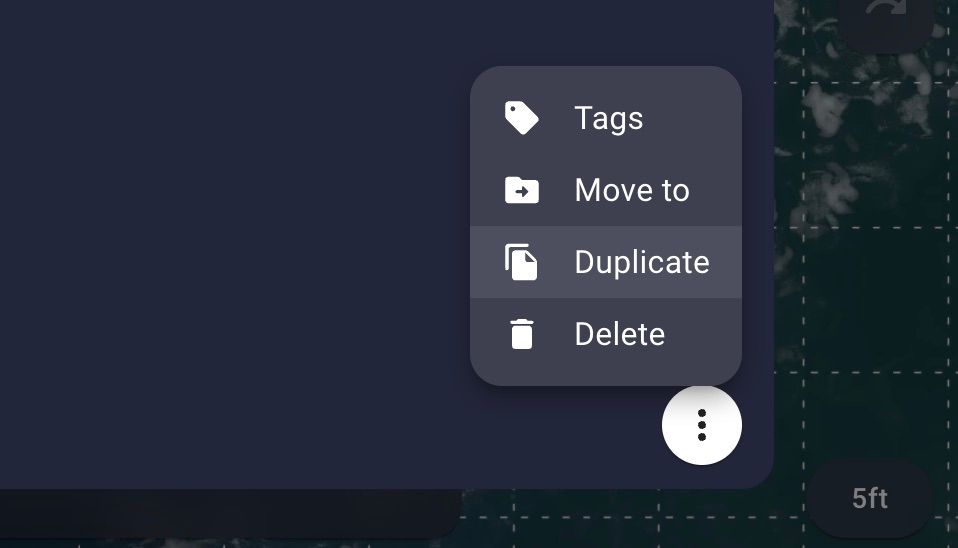 Negative Scaling
Items in the scene can now be flipped left or right by using the resize handles. This should make it easier for those running an isometric game.
Ruler Improvements
We've gotten feedback for a while that users would like to see a temporary ruler option. We've always been hesitant because we think having the option for a permanent ruler is a win. We didn't want to complicate the tool with a settings bar so we kept it as permanent since that was the broader option.
In this patch the temporary ruler is now the default and to create a permanent version you can double click on the scene.
This has the benefit of supporting both options but not requiring a settings menu or keyboard shortcut (which wouldn't be supported on mobile devices).
1.0 Migration
For the past year we've offered a conversion tool at https://1to2.owlbear.app/ that can convert an Owlbear Rodeo 1.0 export into the 2.0 format. Now that 1.0 has migrated to 2.0 we no longer have the option to export your 1.0 data. However to make sure you don't lose any work if you were unable to export your 1.0 data we now offer a migration button in the Manage Storage dialog.

Clicking the migrate button will open a conversion dialog that will allow you to download your Owlbear Rodeo 1.0 data in the 2.0 format.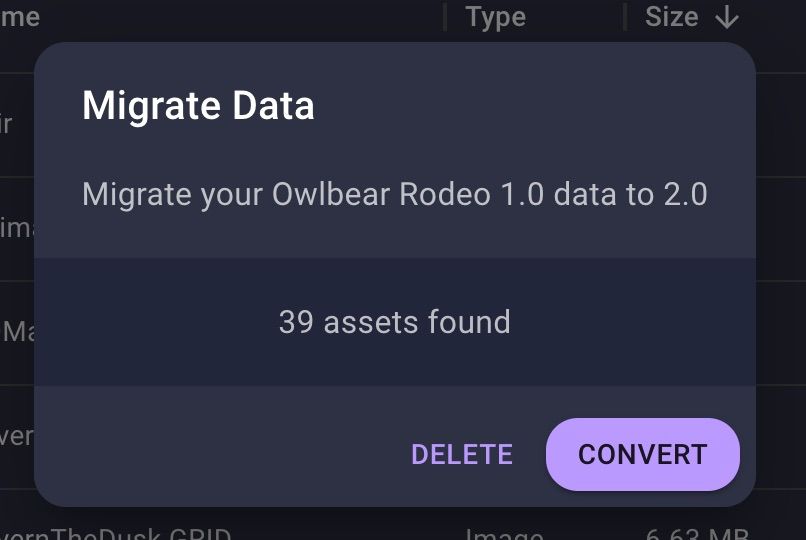 Once this file is downloaded you can then import that file as you would any other Owlbear Rodeo 2.0 backup.
Other Changes
Fixed bugs with some scene updates not applying for extensions
High quality rendering will now be the default for non-mobile devices
Extensions can now have more control over how attachments work
Numpad is now supported for the +/- keys zoom shortcut
Added a shortcut to hide the UI with ⌘ + Ctrl + H on MacOS and Ctrl + Shift + H on Windows
Added notifications for missing assets in a scene
Added more tutorials for managing assets, using the cast feature and managing your subscription
Implemented the forgot password flow

What's Next
We're extremely excited for the launch of Owlbear Rodeo 2.0. The next two weeks for us will be dedicated to launch support to ensure the site is running as smoothly as possible. Then at the start of August we'll be at Gen Con so say hi if you see us walking around the show floor.