Owlbear Rodeo 2.0 Release Date Announcement
In this post we announce all the details for the Owlbear Rodeo 2.0 July launch.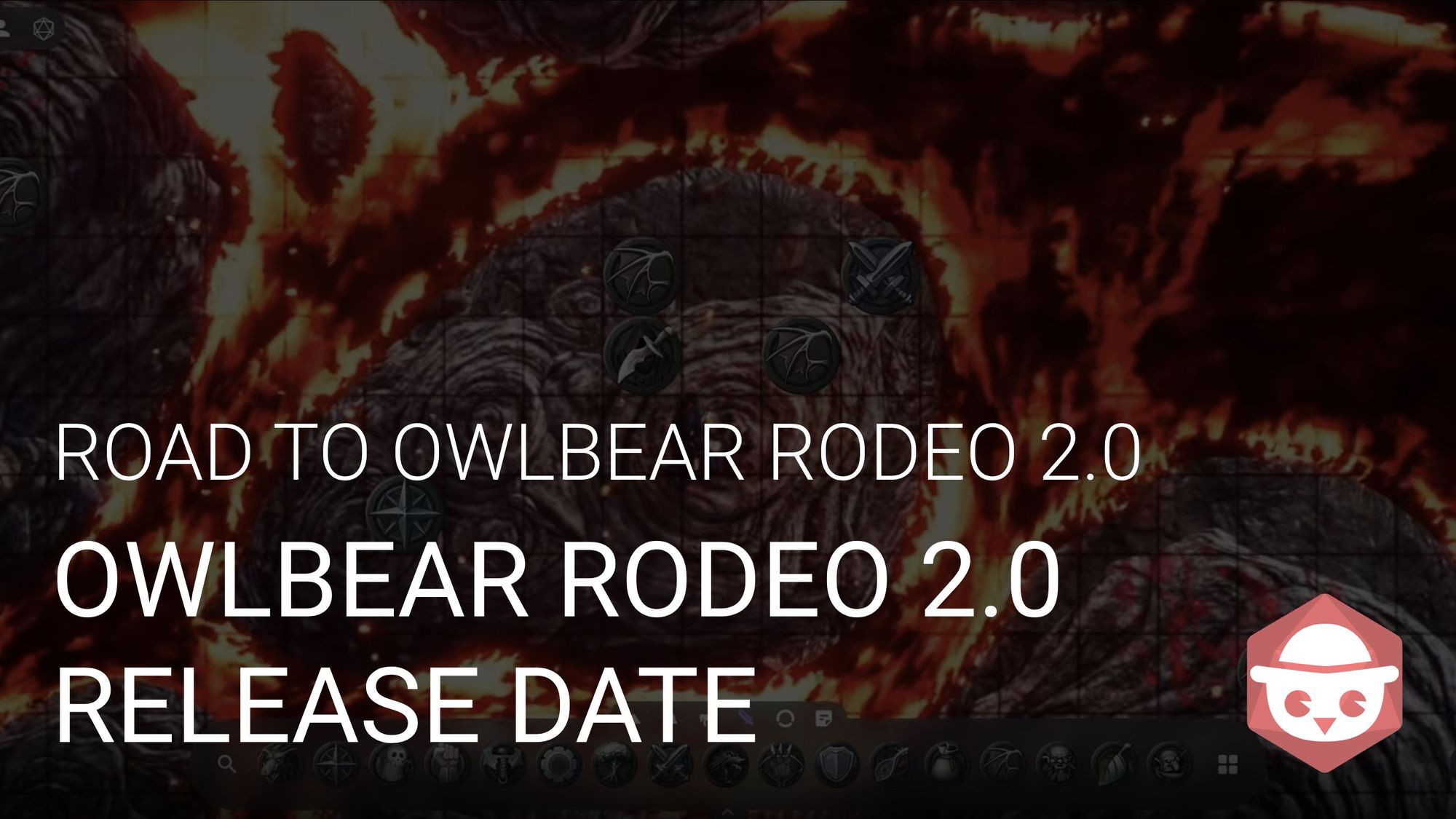 It's been 9 months since we launched Owlbear Rodeo 2.0 Beta. During this time we have made massive improvements to functionality and user experience. You can now extend 2.0 with our SDK, cast to a Chromecast, or add some flare with room backgrounds.
It's been an incredible journey for us and we couldn't have built this without the users of Owlbear Rodeo 2.0. Thank you for your valuable feedback and support as we journeyed through beta.
This year on July 19th it will be one year since we launched Owlbear Rodeo 2.0 Beta and we think it's time to start moving from 1.0 to 2.0.
What is Owlbear Rodeo 2.0?
Owlbear Rodeo 2.0 is a complete re-write of the original Owlbear Rodeo. It includes a redesign of the UI, support for third-party extensions, better rich text support and more.
Owlbear Rodeo started as a personal passion project and has grown into the main way to play TTRPGs for many of you. Owlbear Rodeo 2.0 was built with the learnings of the original to help further improve your virtual games. We have documentation about Owlbear Rodeo 2.0 here:
Key dates
July 18th: Owlbear Rodeo 1.0's page at owlbear.rodeo will close. We will start transitioning Owlbear Rodeo 2.0 to this page. Owlbear Rodeo 2.0 at owlbear.app will still available.
July 19th: Owlbear Rodeo 2.0 will launch at owlbear.rodeo. All links from owlbear.app will redirect to owlbear.rodeo and owlbear.app will close.
This will give us the time to move 2.0 to it's new home at owlbear.rodeo.
Migrating from Owlbear Rodeo 1.0 to Owlbear Rodeo 2.0
It's important that you move your exisiting data from Owlbear Rodeo 1.0 to Owlbear Rodeo 2.0 before July 18th.
If you're using Owlbear Rodeo 1.0 it's recommended that you migrate as soon as possible. This gives you more time to reach out to us about any issues that you might have in migrating. We have created migration tools and guides to help ease the transition to 2.0.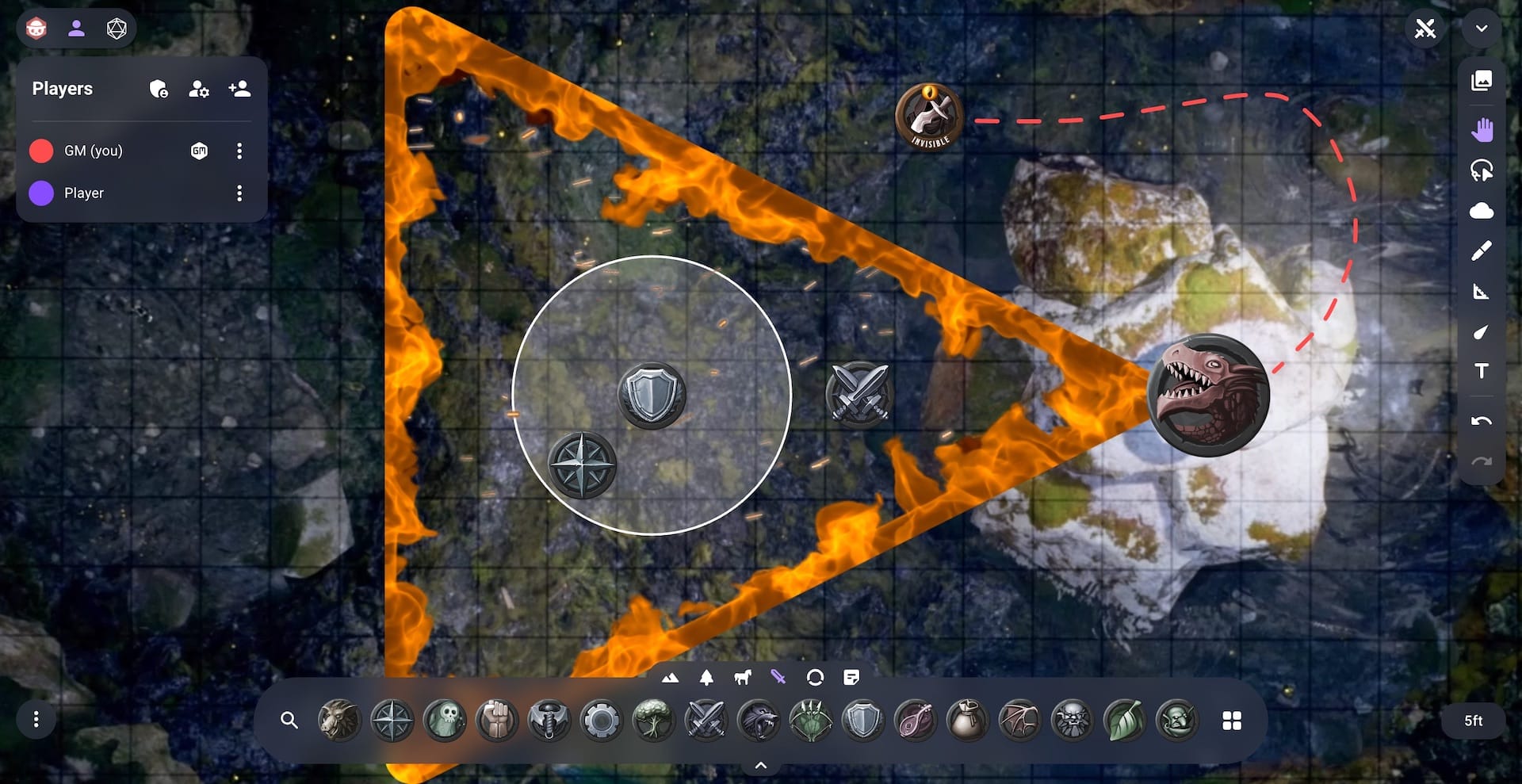 We're here to help with issues that you may come across, as is our very supportive community. You can email us at support@owlbear.rodeo or join our Discord.
New guides and tutorials to help you migrate
We've created more guides to help explain the differences between Owlbear Rodeo 1.0 and Owlbear Rodeo 2.0. There's also new Owlbear Rodeo 2.0 tutorials to walk you through the essentials.
The migration guide will explain the key similarities and differences between the two versions, as well as the design decisions of 2.0.
You can find our new YouTube tutorial series below:
Owlbear Rodeo 1.0 Open Source
💡
Owlbear Rodeo Legacy is now available for self-hosting
You can find out more about self-hosting Owlbear Rodeo Legacy
here
When we launched with Owlbear Rodeo 2.0 we also decided that we would make Owlbear Rodeo 1.0 open source. This would give users an opportunity to self-host Owlbear Rodeo 1.0 if they would like to.
Owlbear Rodeo 1.0 will be open sourced at a later date (TBA). There will still be time for you to migrate your data from our hosted version to your self-hosted version.
We will make another post when Owlbear Rodeo 1.0 is available to be self-hosted.
What happens to the current site (owlbear.app) for Owlbear Rodeo 2.0?
Once the transition is complete the current site for Owlbear Rodeo 2.0 will be forwarded to owlbear.rodeo. If you've created a Room in Owlbear Rodeo 2.0 it will redirect to owlbear.rodeo. You won't have to do anything and the links to rooms you have created will continue to work.
What's next for Owlbear Rodeo 2.0?
We'll be continuing to improve Owlbear Rodeo 2.0 before the official launch on July 19th. This includes data export and Scene duplication as well as optimising site performance.
Thanks again to all the users who have used Owlbear Rodeo, no matter the version. Your support over the past 3 years has been tremendous and we couldn't have gotten here without you.
Happy Gaming!